Alpharetta - 1761 Rennovations
1761 Renovations is a roofer in Alpharetta committed to providing customers with the highest quality workmanship. Our experienced and knowledgeable team of experts has the skills and tools necessary to tackle any roofing project, big or small. We specialize in all types of residential and commercial roofing projects including shingle roofs, flat roofs, metal roofs, and more.
We also provide services such as roof inspections, gutter cleaning, repairs, replacement, and maintenance. We are committed to providing our customers with the best customer service experience possible and strive for complete customer satisfaction on every job. So if you're looking for reliable Roofers Alpharetta that provides quality workmanship and professionalism at decent prices, let 1761 Renovations be your go-to source! To find out more about the services we can provide for your property, contact us right away.
Roofing Company Alpharetta.
When roofs in Alpharetta houses are in need of repair or replacements, there is only one Roofing Company in Alpharetta company to contact – 1761 Renovations. With years of experience in the roofing industry, we have come to understand what it takes to provide our customers with premium quality services. We work hard to meet your roof repair and replacement needs quickly and accurately while making sure that your time and money are well spent. No matter if you need a minor repair or a complete overhaul, our team can handle any job. Our technicians have extensive experience dealing with all types of roofing materials such as metal, tile, asphalt shingle, and flat roofs.
Our mission is to provide the highest level of customer service possible by delivering reliable solutions for residential and commercial Roof Repair Alpharetta projects. We make sure every job is done safely and efficiently by using the highest quality materials and workmanship. Whether you're in need of a simple repair or an emergency roof replacement, we can help. Our technicians are knowledgeable about all types of roofing systems and will ensure that your new roof will last and withstand the elements for years to come.
At 1761 Renovations, we take pride in our reputation as one of the best Roofers Alpharetta in the area. We understand how important it is to have a secure and reliable roof over your head and our team is dedicated to providing superior service at decent rates.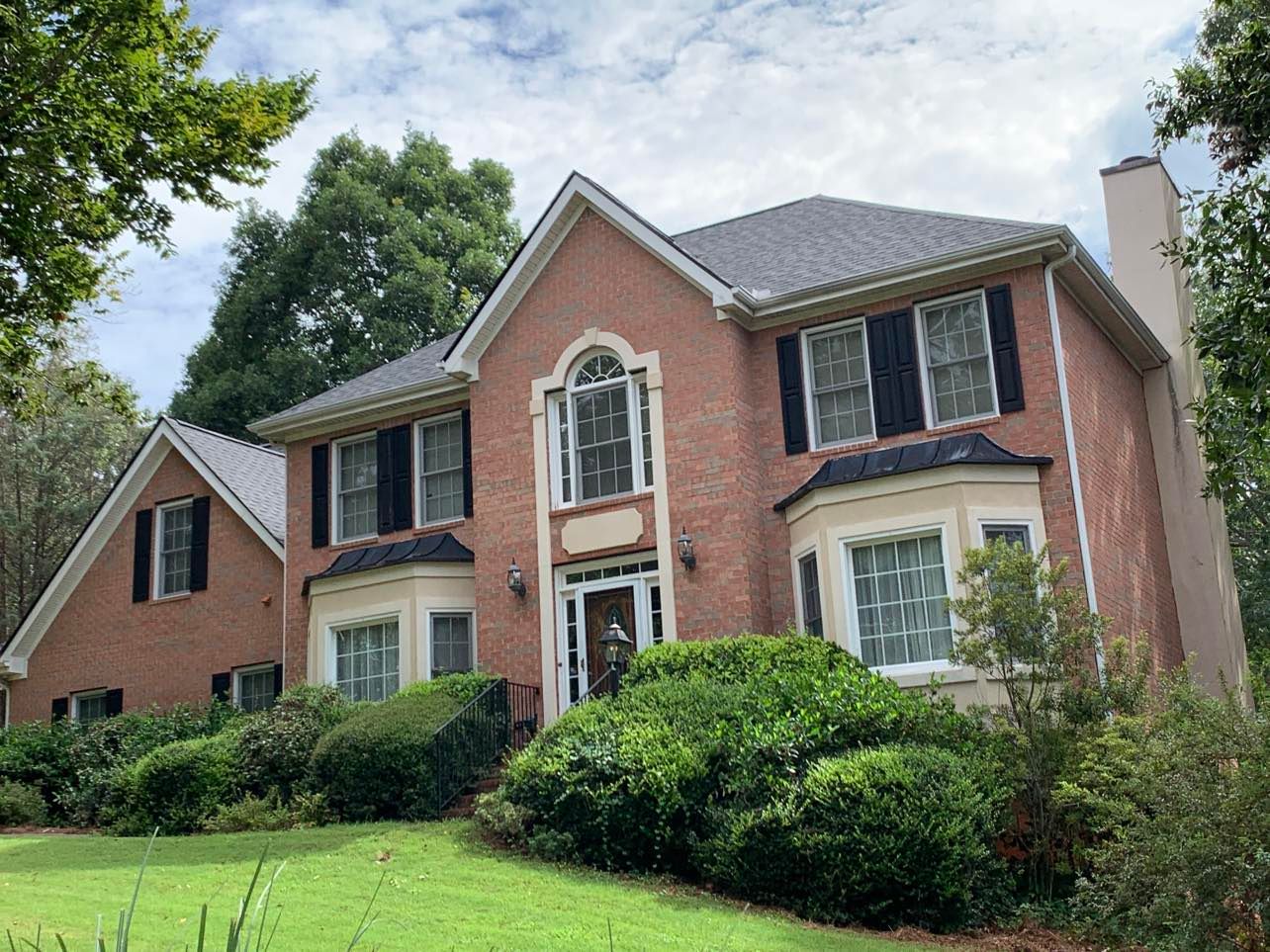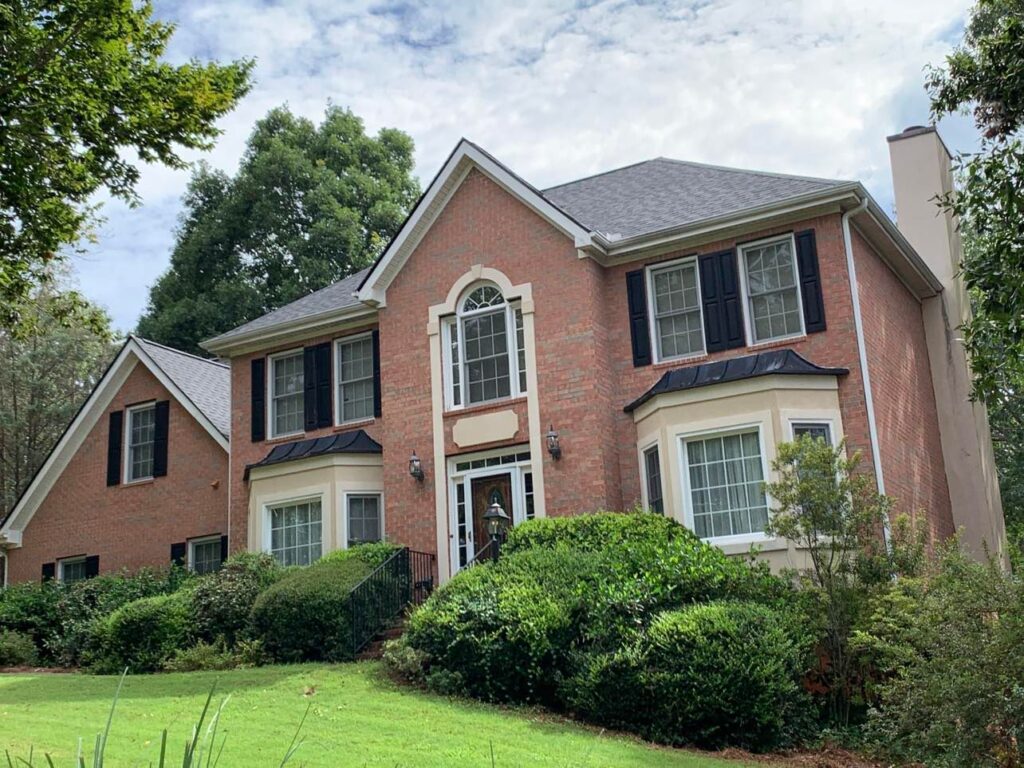 What exactly is the roof – and why is it important?
The roof is the most prominent aspect of every structure. These magnificent additions shield the inside from any harm caused by nature while having distinctive shapes that are adapted to the local temperature and weather patterns. No matter where we live in the world, roofs, with their rounded domes and inclined slopes, are engineering wonders that keep us safe.
The usage of flat roofs is highly common in the current construction industry, both for single-family homes and public structures. The suburbs of large cities are where this kind of building is most frequently found. They fit the minimalist architectural styles perfectly. The main advantages of these roofs are their affordable construction and straightforward accessibility for maintenance and repairs.
The roof must be incredibly sturdy, constructed from materials of the finest caliber, and with the utmost attention paid to even the tiniest details. It should be kept in mind that only a roof that has been professionally constructed can effectively safeguard a home and its occupants from bad weather. The roof needs to be moisture- and water-resistant. If not, the roof's entire structure would be harmed.
A properly constructed roof must also offer efficient thermal insulation. The energy efficiency of a home is considerably increased by a properly insulated roof. As a result, hot or chilled air won't leak through the roof. Your heating and electrical costs will go down as a result. Additionally, the roof's tightness, insulating capabilities, firmness, and longevity are crucial. Additionally, sufficient ventilation must be taken into consideration. It guarantees ideal moisture removal from beneath the roofing material. Roof construction should always be left in the hands of experts who have the knowledge and skills to design a reliable, long-lasting, and secure roof.
With 1761 Renovations, you can count on quality roofing services in Alpharetta. Our expertise includes patching and repair of existing roofs, installation of new roofs or replacement of old ones, as well as a full range of other services. We are experienced professionals with years of experience in the field who understand all aspects of roofing needs.
What is the best time of year to replace the roof?
It's never too early to begin preparing for the inevitable. If you're a homeowner who has been living under one roof for 10-20 years, it may be time to start considering when would be the best season for replacing your aging rooftop. Make sure that all of the necessary precautions and maintenance procedures have been followed prior – afterall, this is an important home improvement project!
Homeowners must recognize the various climatic factors that can influence a successful roof replacement. While each season offers its own unique challenges, these obstacles are easily circumvented when experienced and trusted residential contractors handle the job. No matter what time of year it is, dedicated experts will make sure your re-roofing project goes off without a hitch! When it comes down to it, the optimal time to replace your roof depends primarily on your schedule, the schedule of your contractor, and erratic weather. However, in general, getting your roof fixed before it starts to cause issues or becomes a bigger inconvenience for you is always a good idea.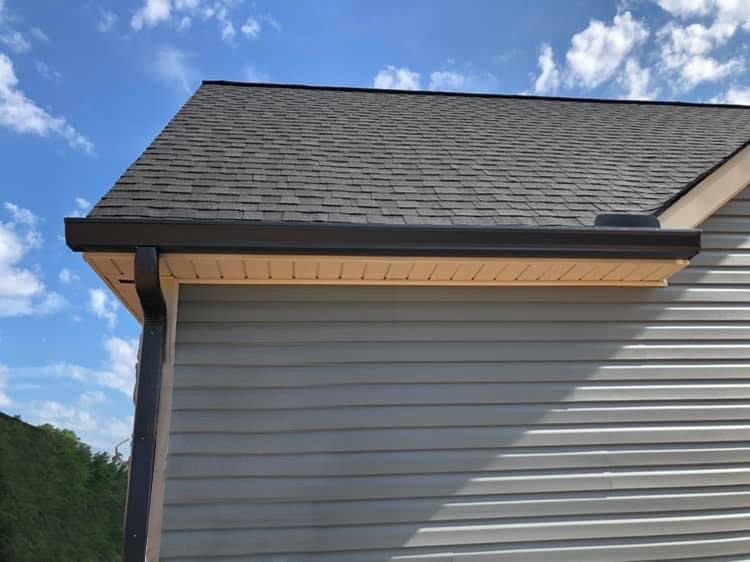 At 1761 Renovations, we recommend that homeowners in Alpharetta begin considering roof repair or replacement during late spring and early summer. This provides the most optimal weather conditions for your roofers as they work to complete the project in a timely yet safe manner. The warmer months allow our team to take on each job with increased confidence due to the dryer temperatures and temperate climate of the area. During these months, you can also expect us to spend more time on-site to ensure that all details are taken care of properly.
We know that each customer has unique needs when it comes to their roofing project, which is why we work hard to make sure that we're meeting those specific needs without compromise. When you choose 1761 Renovations for Roof Repair Alpharetta services you can be sure that our team will take on your job with precision and expertise. Our attention to detail ensures that your roof is properly cared for and that the work will last for years to come. We use only the finest materials, so you can be sure of your investment in a quality roof.
Why do you need to know how old your roof is?
When you contact a Roofing Company Alpharetta, they'll need to understand the condition of your roof to figure out which services are essential and who should be sent for inspection. To get an accurate determination, contractors will ask some questions about its current state – it's easy but key information that helps them provide the right solution.
One of the questions that would be asked is, "How old is your roof?". Both you and your Alpharetta roofing contractor will benefit from knowing how old your roof is. Your roofing contractor needs to be aware of this so they can determine the best course of action for your roof, which may include repairs or a replacement. Understanding the age of your roof may be one piece to a much larger puzzle. A thorough inspection is necessary for determining what repairs, if any, are needed on your home's rooftop – and knowledge about its longevity could provide valuable insight into that process!
In addition to being useful to roofing professionals, it aids you in deciding whether or not your roof needs to be replaced. If you are aware that your roof is getting close to the end of its useful life, you should start making arrangements for a roof replacement. What your roof needs is determined by a number of variables. However, understanding the age of your roof is important information to have when deciding whether you need roof repairs or a complete roof replacement.
To determine how many years your roof has withstood the elements, you'll want to check any documents from when it was last replaced. If that information is readily available, you can easily find out exactly how long ago its protective services were activated for your home! If you purchased your property after it had been replaced, the homeowners may have provided you with the date of replacement or the inspection report may have provided you with the age. However, getting an assessment from a dependable local roofing contractor is the best method to determine its age and how much life left in the roof.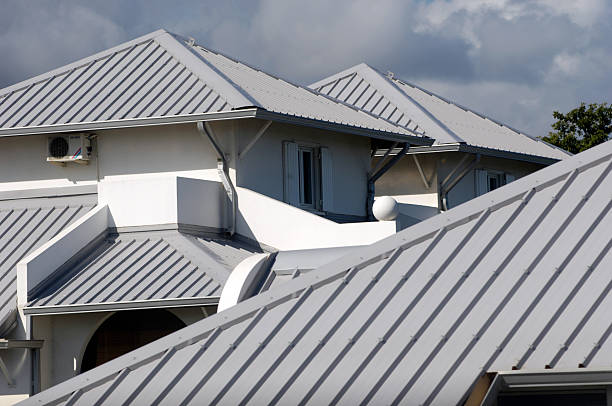 Is a metal roof cheaper than shingles?
For many homeowners in Alpharetta, metal roofing is an attractive option as it is a durable material that can last for up to 50 years. It's also more energy efficient than traditional asphalt shingle roofs because of its reflectivity. While it may be the pricier option initially, a metal roof could potentially save you money in the long run due to its longevity and energy efficiency.
Shingle roofs however, are much more affordable than metal roofs and can be a great option for low cost roof solutions. Shingle roofs can have a lifespan of about 15-20 years, depending on the type of material used. In addition, they can be installed and replaced more quickly than metal roofs.
No matter what kind of roofing material you select, it won't matter if you hire the wrong person. In actuality, the roofing contractor you choose will have the most influence on all facets of your roofing project. Choosing a quality, capable professional is essential to ensuring your new roof provides reliable protection and lasting value for years to come. The right decision could mean the difference between satisfaction or disappointment!
1761 Renovations is a trusted Alpharetta roofer that offers both metal and shingle roofing solutions, depending on the budget and needs of each individual homeowner. Consulting with one of our expert Roofers Alpharetta at 1761 Renovations will help you weigh your options and determine which type of roof is right for you.
Why choose 1761 Renovations, best Roofers in Alpharetta, GA.
By committing to serving each and every one of our clients like family, 1761 Renovations has established itself as one of the top roofing businesses. We offer you with an independent evaluation of what we'd do if we had your home and your roof because we want to treat your own home as though it were our own.
We endeavor to treat every one of our clients like family as there are numerous roofing businesses to pick from in Alpharetta. Because Alpharetta has some of the most beautiful homes and roofs in the entire state of Georgia, it's crucial that you work with a certified Alpharetta roofer for all of your roofing repair and replacement services.
1761 Renovations is a reputable neighborhood business that consistently offers top-notch service for residential roofing in Alpharetta, Georgia. Our carefully vetted roofers possess a wealth of knowledge and expertise and always behave honorably. They are dedicated to offering top-notch craftsmanship, whether they are repairing a storm-damaged roof leak or installing a new asphalt shingle roof.
No matter what kind of roof you need installed or repaired, 1761 Renovations is here to assist you. Over the years, we have worked on a number of roofs in the Alpharetta, GA region. Slate roofing, metal roofing, and shingle roofing are some of the most widely used roofing materials in Alpharetta. We have completed numerous roof repairs in Alpharetta, including those for pipe boot sealing, roof leaks, and flashing repairs.